Working across and peeling back the "shearing layers" in buildings at risk of demolition or collapse in and around Edinburgh, Scotland, as well as developing methods for surveying, researching, reclaiming, classifying, and evaluating their structure, components, and materials, the students in the

No Blank Slate

 unit at the Edinburgh School of Architecture and Landscape Architecture (ESALA), led by Moa Carlsson with Simone Ferracina, develop protocols and scenarios for their preservation, and prototype new architectures that spring directly from the opportunities identified on site, from local material flows, and from the latent potentials discovered and activated in existing buildings and components. Challenging the assumption that renewal requires razing buildings to the ground—

a tabula rasa

—and that preservation should be reserved for a limited subset of privileged buildings and components, students are tasked with repairing, retrofitting, rehabilitating, and adapting all manner of existing structures and objects, turning them into high-quality buildings that are comfortable, functional, tectonically inventive, environmentally sound, attuned to the needs and desires of local communities and stakeholders, and designed for deconstruction, reuse, and material recovery at the end of their life.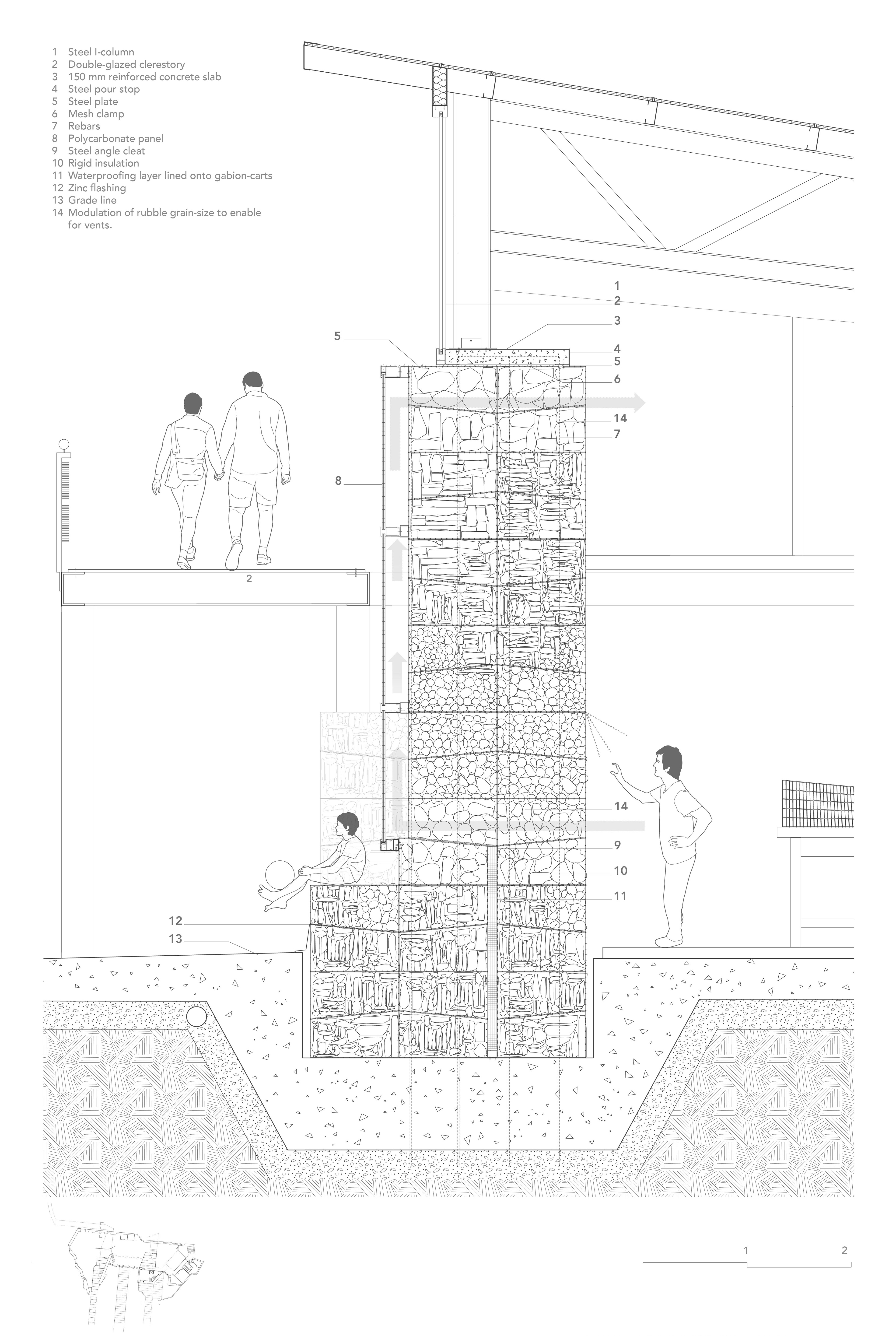 Sonakshi Pandit,

Urban Ca[r]talyser

, ESALA, 2019-2020. Winner of the RIBA Award for Sustainable Design, President's Medals 2020 (more information about the project here).
Gergana Negovanska,

The Last Straw: A Case for Reuse. Ratho Community Centre

, ESALA, 2020-2021. Winner of the RIBA Award for Sustainable Design, President's Medals 2021 (more info here); of the Edinburgh Architectural Association McKay Medal 2021 (more info here); and of the Architecture & Design Scotland Award for Best 3rd Year Student 2021 (more info here).